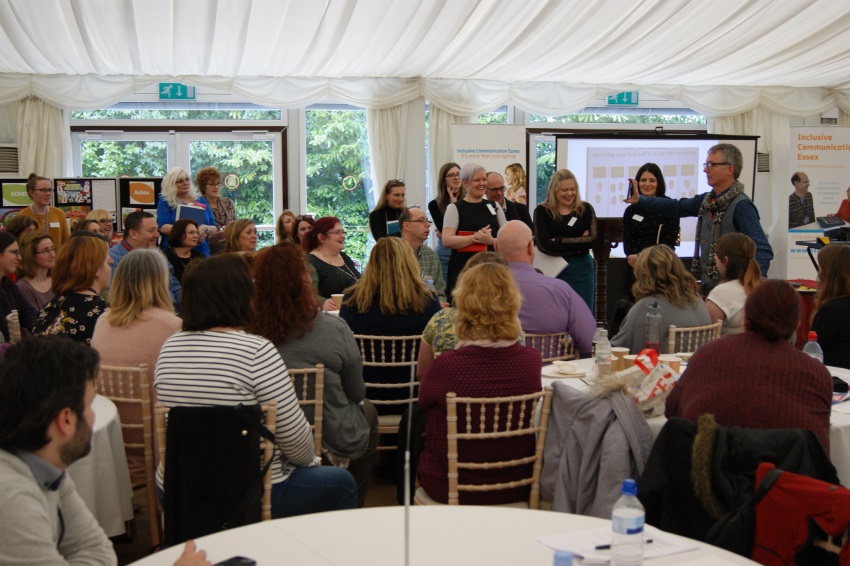 The 2018 ICE Sharing Day was full to capacity with nearly 150 people coming together from a variety of professions and backgrounds to share good practice, learn new ideas and find out how technology can help them to improve the lives of people with communication difficulties.
The keynote speaker for the day was Andrew Whitehouse. SEN consultant Andrew has had extensive experience in the inclusion of learners and he spoke with passion and humour about autism and communication, Pathological Demand Avoidance and his acclaimed TED Talk "from disability to superpower"
"Andrew Whitehouse was totally brilliant"
"Andrew Whitehouse made the day enjoyable with his humour and knowledge! Thank you!"
"I have found Andrew Whitehouse inspirational. He has given me multiple aspects to consider regarding communication with my client group" 
Andrew was followed by members of the Essex County Council Specialist Teaching Team giving practical advice in the use of talking mats. 
"Most useful part of the day was the Talking Mats – this has given some ideas of resources to use" 
"I will read more about talking mats and their use with people with dementia" 
Our next speaker was Siobhan Timmins, a leading expert on Social Stories™ who was able to share her knowledge and personal experiences not only in her talk but throughout the day. 
"I shall be making a social story for a young person…I have spoken to Dr Timmins about a story and will email her for support" 
"The social stories has allowed me to consider re-evaluating interaction with some of the people we support"  
Mark Stratton, a regular contributor at ICE Sharing Days, talked independently to the delegates about his long and frustrating journey to get an electronic communication device. 
"Mark Stratton's journey made me think of one of my students that didn't have the family support he had" 
"It was fantastic hearing from Mark"
Attendees were also able to participate in table-top workshops from a choice of: 
Sara Sparling, from the Essex County Council TEC Team explaining how Technology Enabled Care can offer independence and peace of mind. 
A demonstration of ICE equipment by the ICE team 
Alison Heavey from the Huntington's Disease Association discussing Huntington's Disease and how the Association can help. 
Anglian Community Enterprise (ACE) looking at visual and tactile means to support a person's communication, in particular focussing on visual timetables. 
Hearing more from our speakers Andrew Whitehouse and the Essex County Council Specialist Teachers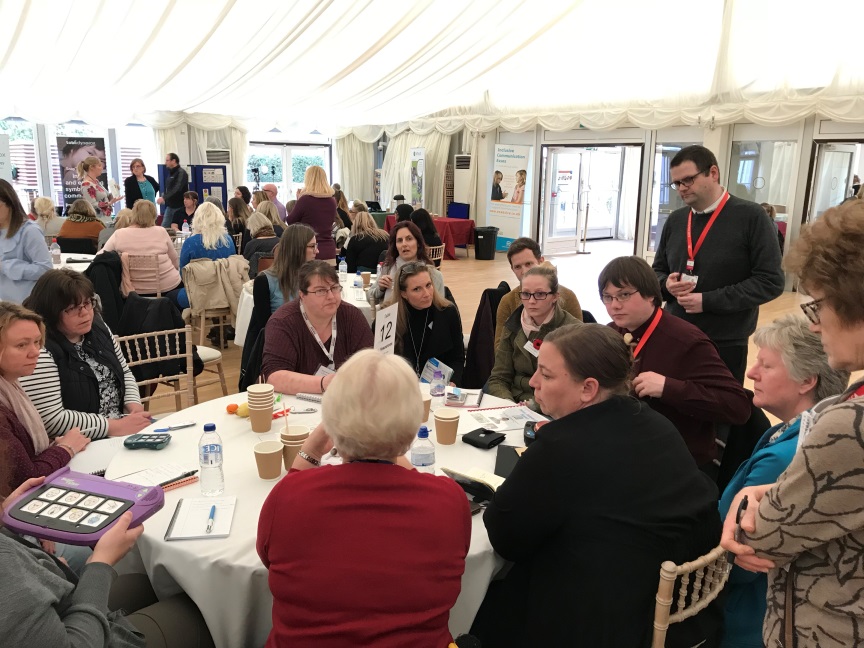 "Huntington's workshop – distressing but so worthwhile"
"I will use TEC in my assessments to support adults retain independence in their own home"
Throughout the day delegates had the opportunity to experience autism with the Training2Care Autism Reality Experience and also to gain an understanding of mobility and communication difficulties faced by older people by trying on the GERT suit provided by Essex County Council's multi award winning Innovation Team. 
"The autism experience was amazing! Made me consider our environment and changes we need to make"
"Great learning experience from the GERT suit"  
"The autism experience and GERT suit are reminders of how other people have to live. I can walk away - lucky me"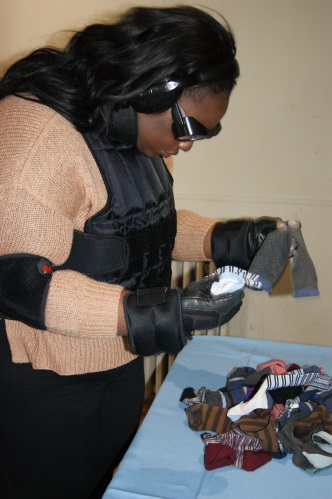 The aim of the ICE Sharing Day is to provide information and inspiration for professionals and families to enable them to build networks of support so that reliance on care services is reduced. The overwhelming positive feedback has shown that this has been achieved.
 "I've come today as a parent whose son is currently being diagnosed with verbal dyspraxia. This event has been so helpful and reassuring to learn about how much support there is available for my son" 
"This has helped me to understand what life is like for my 2 boys, strategies to try with them and possible technology to improve communication" 
"I will use the knowledge I have gained today when completing my assessments and reviews. Today has made me think and reconsider how I communicate with others and not bombard them with information" 
"I will use what I have learned today by sharing with my colleagues and staff, provide more equipment to enable them to support more effectively. I will do more research…I have learnt that I need to learn more (and want to!)"  
"Smashing day altogether. Very well done ICE!"