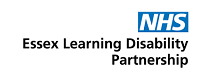 What services are covered by this privacy notice?
Inclusive Communication Essex (ICE)
What personal information do we collect?
Name
Address
Email address
Telephone number
Date of birth
Occupation
Digital images
Health/communication needs
How do we use your personal information?
To deliver our service or handle your query, this includes:
Requesting/reserving loan resources
Dispatch and overdue notifications
Access to secure content on our website
To plan and improve the service we offer
To evidence positive outcomes
To use your comments to publicise our services (with your consent)
To promote our events (with your consent)
Use of digital images to support marketing and communications
For research, this might include:

User testing of our resources
Quality assurance of our written information

For safeguarding reasons if we believe you are at risk
To meet your communication needs in accordance with the Accessible Information Standard
Who might we share your information with?
Essex County Council (social care services, specialist teachers, safeguarding)
HPFT (Learning Disability teams)
Anglian Community Enterprise (Speech and Language Therapy teams)
Thurrock Borough Council
Southend on Sea Borough Council
Essex Police
Essex Fire and Rescue
Other local authorities (where there is a need)
Volunteers supporting service provision
Who is the Data Controller?
Hertfordshire Partnership Foundation Trust (HPFT)
What is the legal basis for our use of your personal information?
In compliance with Accessible Information Standard, Equality Act and Care Act
Will my personal information be accessible outside the UK?
No personal information is routinely sent or held outside the UK. Should the transfer of personal information outside of the UK become necessary, it will only take place if permitted by law, and then only where there are appropriate safeguards in place to protect the information.
How long will we keep your personal information?
We will stop using your information no more than three years after you last used our services, after which point it will be deleted.
Your rights and how to contact us
The law gives you a number of rights to control what personal information is used by us and how it is used by us. You can obtain further information about these rights from the Information Commissioner's Office.
You also have the right to lodge a complaint in relation to this summary notice, the full Privacy Notice or our processing activities with the Information Commissioner's Office.
Information Commissioner's Office
Post:
Information Commissioner's Office, Wycliffe House, Water Lane, Wilmslow, Cheshire SK9 5AF
Website: https://ico.org.uk/
Email: casework@ico.org.uk
Telephone: 0303 123 1113 (local rate) or 01625 545745 (national rate)
Contact HPFT Information Governance.
Use of cookies
To make this site simpler, we sometimes place small data files on your computer. These are known as cookies. Most big websites do this too.
remembering settings, so you don't have to keep re-entering them whenever you visit a new page.
remembering information you've given (eg your postcode) so you don't need to keep entering it.
measuring how you use the website so we can make sure it meets your needs.
By using our website, you agree that we can place these types of cookies on your device.
We do not use cookies on our main website that collect information about your browsing habits in order to make advertising relevant to you and your interests.
Our cookies aren't used to identify you personally. They're just here to make the site work better for you. Indeed, you can manage and/or delete these small files as you wish.
To learn more about cookies and how to manage them, visit AboutCookies.org or watch a video about cookies.
Measuring website usage (Google Analytics)
We use Google Analytics to collect information about how people use this site. We do this to make sure it's meeting its users' needs and to understand how we could do it better.
Google Analytics stores information about what pages you visit, how long you are on the site, how you got here and what you click on. We do not collect or store your personal information (e.g. your name or address) so this information cannot be used to identify who you are.
The following cookies are set by Google Analytics:
Name 
Typical Content
Expires

 

_utma 

 

randomly generated number
2 years
_utmb
randomly generated number
30 minutes
_utmc 
randomly generated number
when you close your browser
_utmx 
randomly generated number
2 years
_utmxx 
randomly generated number
2 years
_utmz 
randomly generated number and information on how the site was reached (e.g. direct or via a link, organic search or paid search)
We also collect information on the number of times particular search terms are used and the number of failed searches. We use this information to improve access to the site and to identify gaps in the information content so we can plan appropriate expansion of the system.
Unless the law allows us to, we do not:
share any of the information we collect about you with others
use this information to identify individuals.
Third party cookies
We use videos from YouTube and feeds from other websites such as Facebook and Twitter. These third party websites place cookies on your device when watching or viewing these pages.
Below are links to their cookie policies:
Disabling cookies
You can stop cookies being downloaded on to your computer or other device by selecting the appropriate settings on your browser. If you do this, however, you may not be able to use the full functionality of this website.
There is more information about how to delete or stop using cookies on 
AboutCookies.org
. If you wish, you can also opt out of being tracked by Google Analytics.
Personal information
We handle information in accordance with General Data Protection Regulation and HPFT is the data controller for the purposes of GDPR..
If you choose to send us personal information, we will use that information to respond to your enquiry and will only pass your details to another agency if it is required by law or that agency is relevant to your enquiry. We do not collect personal information for commercial purposes.
Links to other sites 
Our website links you to many other websites. We do not have any control over the content, security policy or privacy policy of these sites. 
Further Information
All Public Authorities are required to appoint a Data Protection Officer (DPO). The DPO for the Trust is the Head of Information Rights and Compliance and can be contacted on:
Email: hpft.dpo@nhs.net Tel: 01727 804956
If you feel we are not processing your information lawfully you have the right to complain to:
Information Commissioner's Office
Wycliffe House
Water Lane
Wilmslow
Cheshire SK9 5AF
Tel: 0303 123 1113