It was fabulous to welcome guests, speakers and demonstrators back to an 'in person' Sharing Day.  Although we limited numbers in the room this year, we built on our success from last year to offer the option for people to attend online. In total, over 80 people from a variety of backgrounds came together to share and to learn from others' experiences.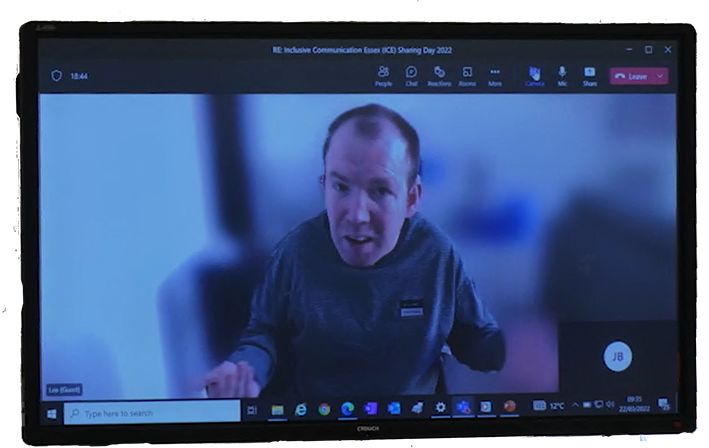 The day got underway with an entertaining talk by Lee Ridley, aka 'Lost Voice Guy'. Lee zoomed in for a return visit to Sharing Day, and his humour and upbeat attitude had us in stitches.
His key message was that disability should not stand in the way of achieving your dreams.
The theme for this year was 'Isolation during the Pandemic'.  Lindsay Darby from Essex County Council's Behaviour Advisory Team talked about different coping mechanisms during lockdown.  She invited discussion in the room and while we heard that isolation had been very difficult for some, we also heard inspirational stories where people had been able to learn new skills.
"I found it reassuring to find out how others have coped during covid."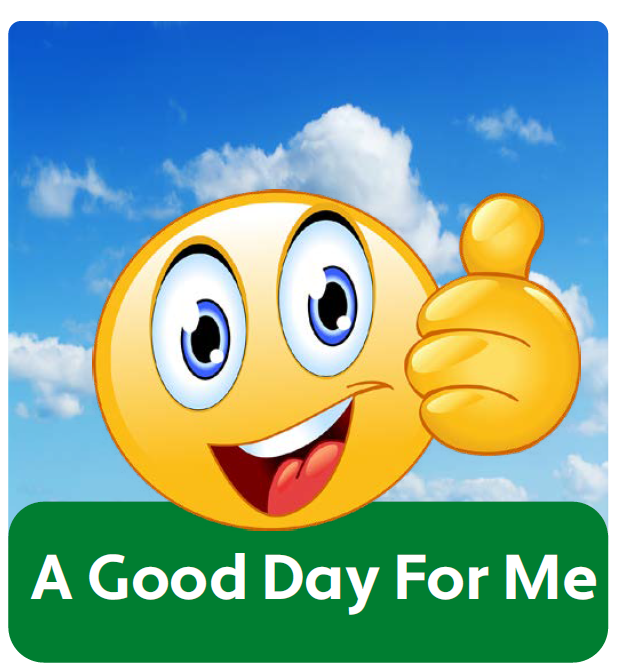 Jenny Peckham and Echo Chandler from Essex County Council's Quality Innovation Team then introduced us to the 'Baseline for Wellbeing'.
This is a tool that describes what "normal" looks like for people who have difficulty communicating or expressing what they feel.
"It has highlighted the need to take extra time to understand a person's expressions so that I can support them in the way they want to be supported."
Guests then had a choice of 8 different workshops, all focusing on a different aspect of communication; Wellbeing, Behaviour Tools, PECS, Autism and Mindfulness, Auditory Processing Disorders, AAC Online, EayRead Basics and My Autism Journey.
These proved informative and insightful, with people commenting that they have learnt something new that they will take into their everyday lives:
"I'll be using a lot of the EasyRead stuff, and practising what I have learnt to help support people with a learning disability."
The lunch break gave guests the opportunity to mingle and share stories, as well as visit the product demonstrators to find out more about what is available to improve communication.
"It was great to get some new ideas and resources that I can use in my every day work."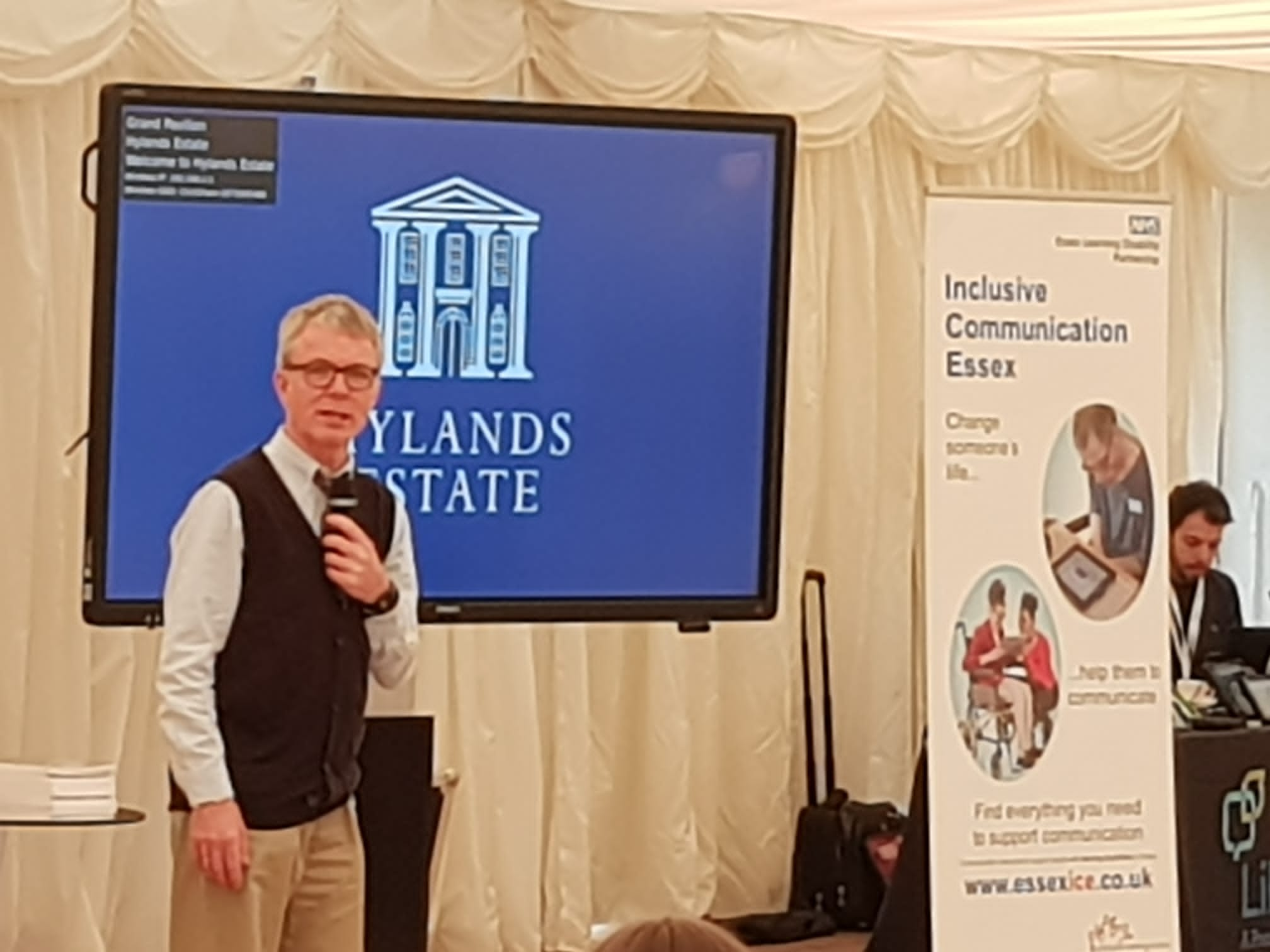 After lunch, Andrew Whitehouse roused us from our post lunch lull with an energetic account of the trials and tribulations of an adult with ADHD in isolation.  He took us to the depths of his despair and how he overcame this in writing his book "The Magic Giveash**ometer".
In a first for Sharing Day we heard from Audiologists, Claire Benton and Jack Stancel-Lewis from Nottingham University Hospitals.
Claire introduced us to the fact that 1 in 5 adults will experience hearing loss. She talked us through some of the behaviours associated with hearing loss and the longer-term impact on the individual.
Jack rounded the day off talking about why it is important to identify hearing loss in children early. He acquainted us with some of the innovations that have helped to  improve access to hearing tests for children with SEND.
"The practical, adaptive changes you can make for those with auditory processing disorders was really fascinating."
Training2Care's Autism Reality Experience and Virtual Dementia Tour have become a staple at our Sharing Days. This year was no different. There was a steady flow of people wanting to gain an insight into what the world might look like for people with autism or dementia.
"The ASD and Dementia buses were an excellent immersive experience and were hugely memorable."
Click the video link below to watch a short film from this year's Sharing Day.