Sharing Day 2020 was a resounding success!
Over 140 parents, carers and practitioners with a range of specialisms came together to share their experiences and expertise.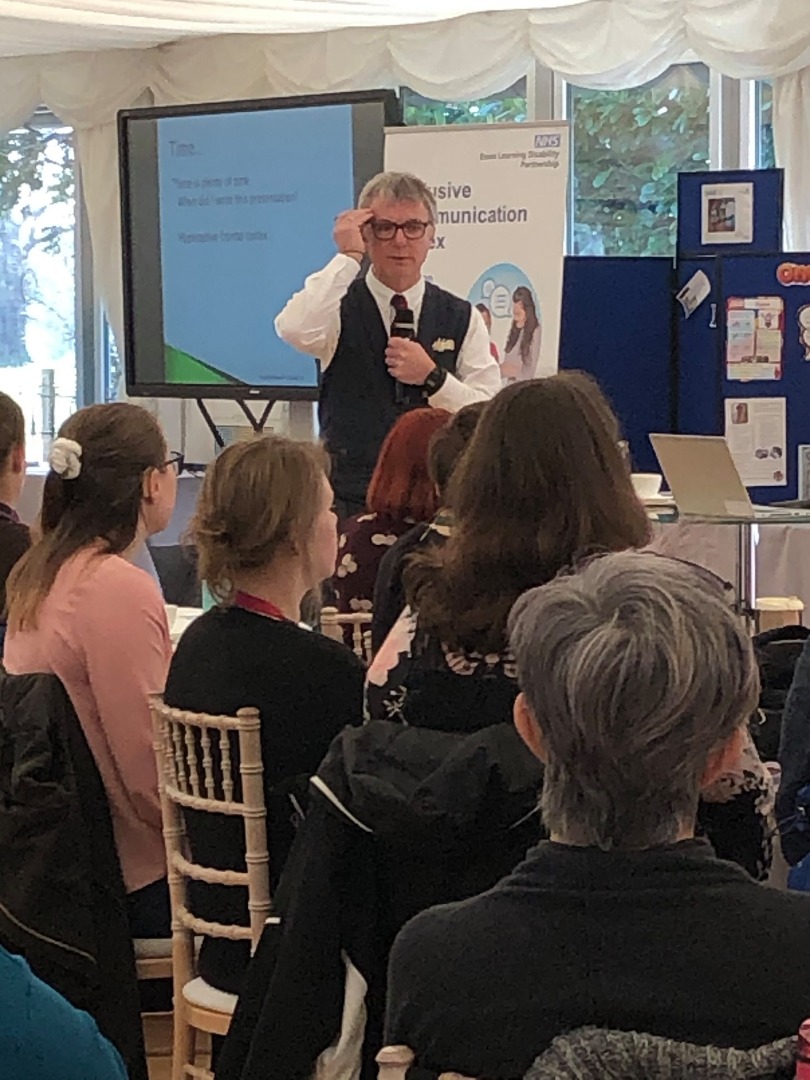 The theme this year was Time and delegates enjoyed a packed timetable of inspirational talks based on lived experience, interactive workshops and key note speakers.
Andrew Whitehouse, a regular contributor, opened the day with an animated talk introducing the concept of time of the difficulties it can pose for people with autism or ADHD.
"Andrew's '10 minute interval' has shown me that I need to adapt timetabled activities."
After a short break, ICE's own David Leah gave an entertaining and insightful talk about his personal experience growing up with ASD and the strategies he developed to understand the world around him.
The 'What to do with clocks' session, led by speech and language therapy students, presented various scenarios for delegates to propose strategies that would meet the needs of the individuals within their scenario.
In response to feedback from last year's Sharing Day we allocated time for delegates to visit the market stalls and discover the breadth of communication aids that are available.
"I was amazed to see such a range of resources! This will make a real difference to some of the people I support."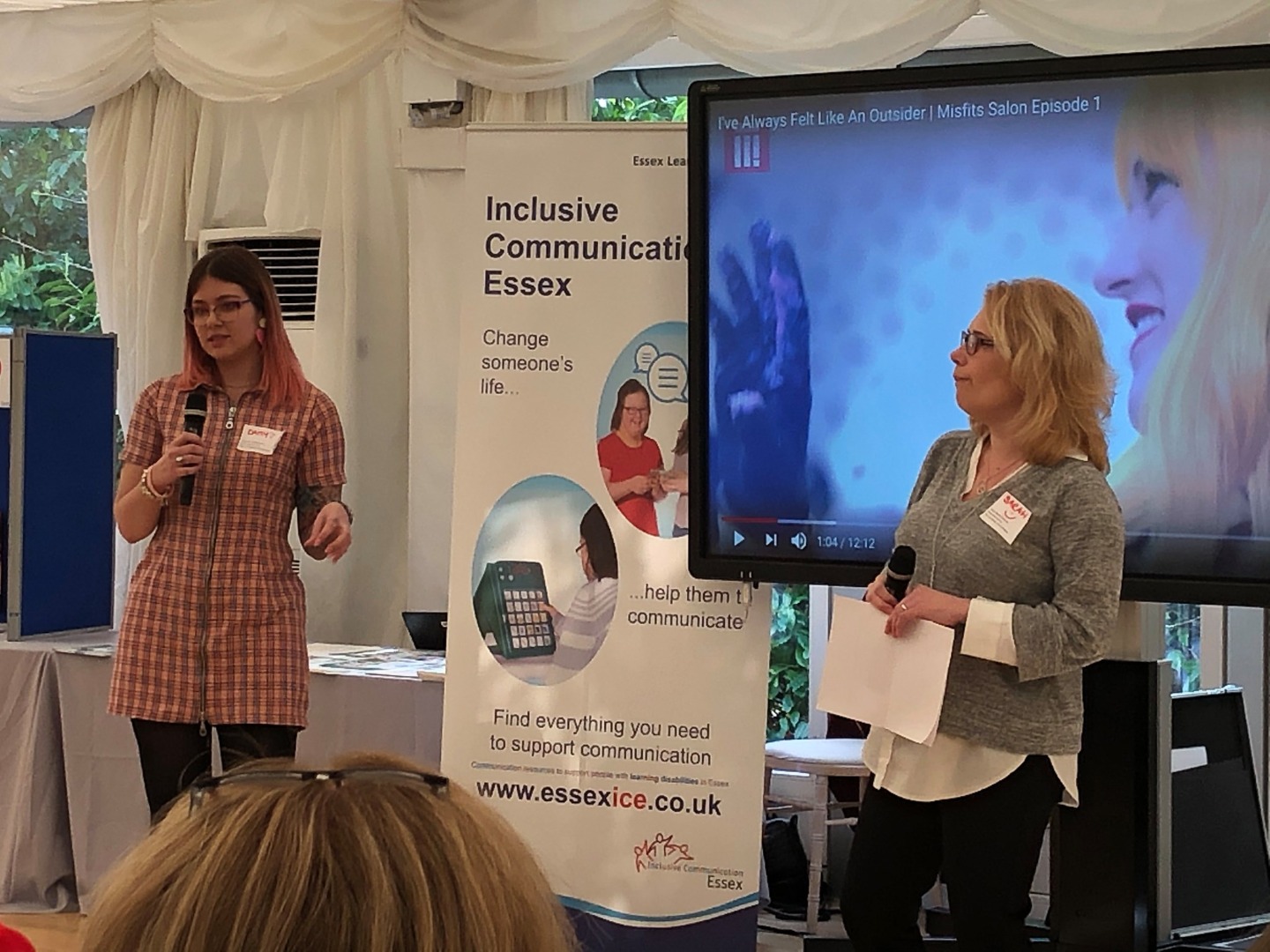 Daisy Stone got the afternoon session underway talking about her involvement filming the BBC's Misfits Salon and how the experience helped her to be confident in herself.
Abilia's Asa Ostlund then introduced us to the Quarter Hour Principle.  This is a system that helps people to understand time.  It is used successfully in Sweden's learning disability services, helping people to be have greater control of their life.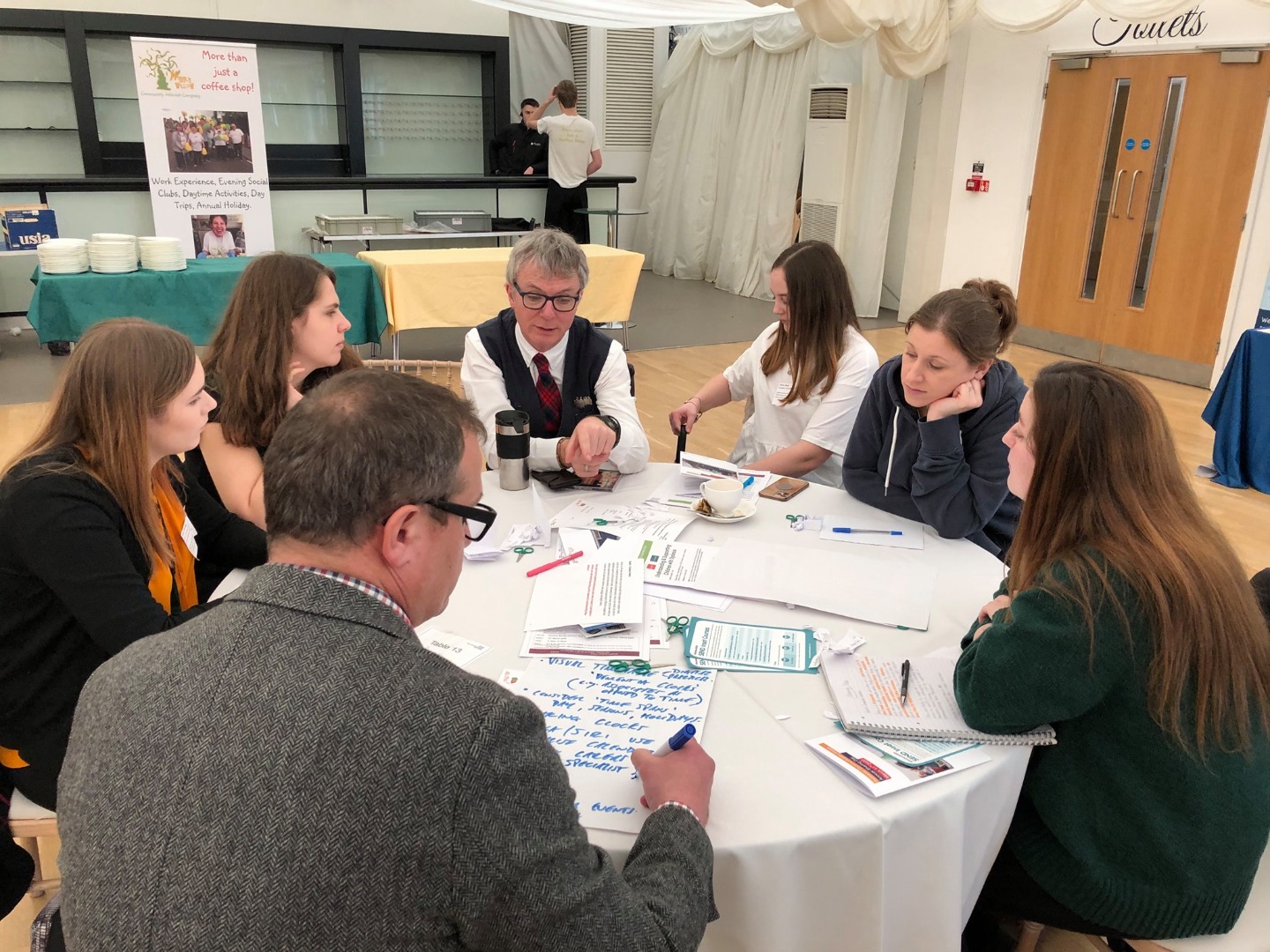 The 10 minute problem was the subject of Essex County Council's Behaviour Advisory Team's workshop. Again, delegates were presented with the problem and spent time working in groups to come up with possible solutions to the problem.
Anne Laney from Us in a Bus rounded off the day with an introduction to intensive interaction.  This is a system that involves interacting with people who have communication needs by imitating their behaviour, responding to them and mirroring what they do as a foundation for communication.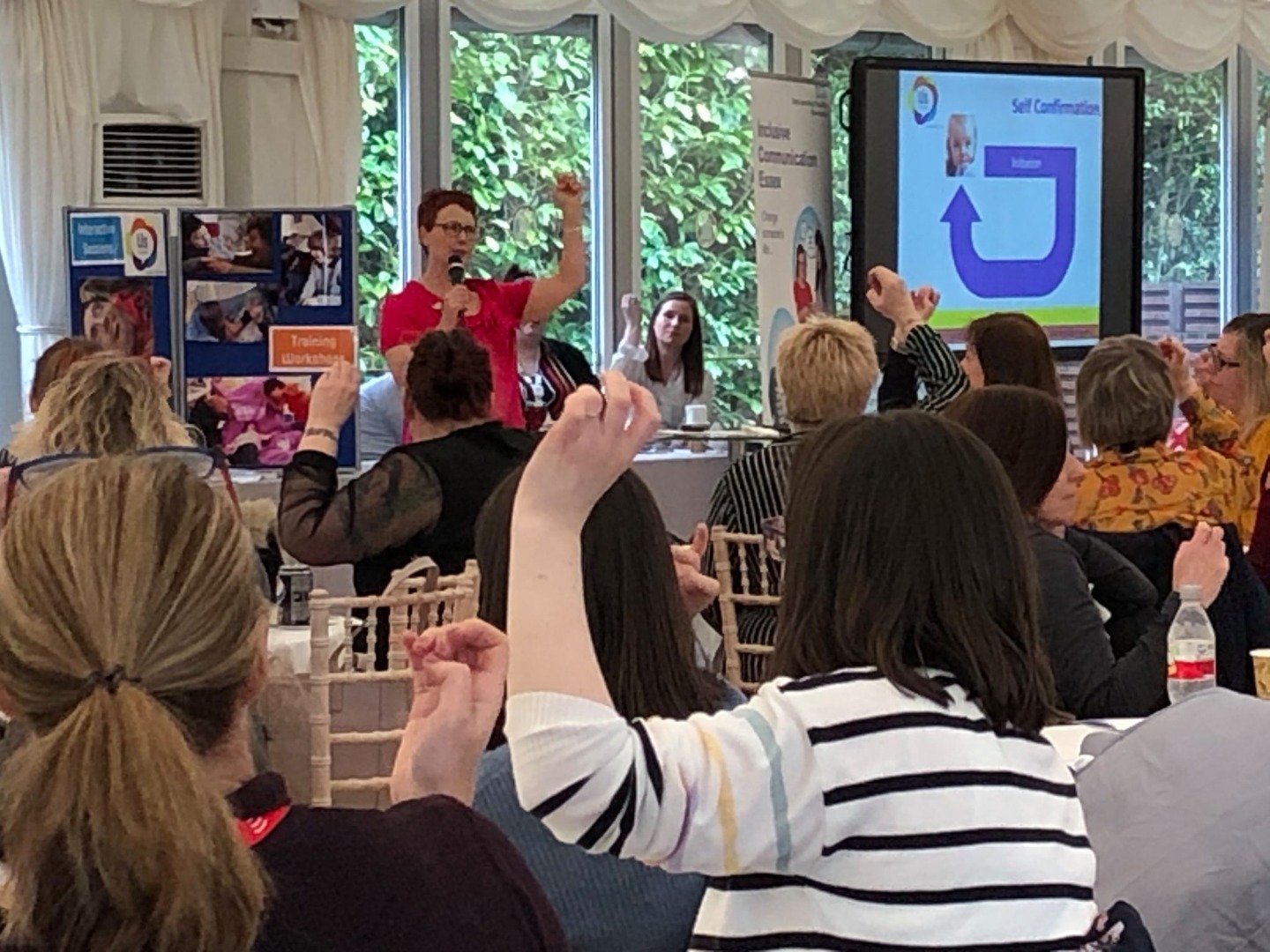 Outside of the main hall Echo Chandler from Essex County Council's Quality Assurance team delivered an Introduction Inclusive Communication workshop.  This module gives learners practical experience of some of the barriers to effective communication and introduces the idea of using any and all means necessary to ensure understanding.
The Autism Reality Experience and Virtual Dementia Tour, complementing the talks and workshops had a steady flow of visitors throughout the day.
"An amazing day from start to finish!"
Click below to watch a short film from Sharing Day 2020 and we look forward to welcoming you in 2021.