In addition to the different strands of ICE training, the following websites offer links to training in their respective approaches:

IPSEA (Independent Parental Special Education Advice) has launched a 7 module e-learning package, covering SEN Law (Special Educational Needs)  for professionals and parents of children with SEN.
Click here for e-learning information

Inspired Services - Easy Read training is on Wednesday 16th October from 09:30am till 16:30pm.  Please click on the link.  The training will be in 2 parts: Basic (morning) and Advanced (afternoon). Click here or on the logo for more information.

Ability World offer free demonstrations of their communication equipment throughout the UK.  Please click on the link for current dates
They will also be running Multi-Sensory Referencing / Objects of Reference and other courses in Essex and Cambridgeshire.  Full details and a booking form for these courses can be found by clicking on the link
More training dates have just been announced.  Click on the link to view more.
 AbleNet Webinars

The webinar series focused on up-to-date emerging Assistive Technology solutions for the classroom, home, community and clinics.
The series was recorded and they are available for viewing/listening, which is great for those of you who were unable to make the LIVE session. As more webinars become available, they will be posted here - Multimedia Galleries, so be sure to check back often for new and relevant content. Don't miss this opportunity to hear from leaders in their field and learn about solutions for the individuals you support.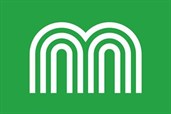 makaton.org for makaton signing and the different levels of training available. This is in addition to the Makaton signing courses that various SLT departments run. For Makaton courses run by the North East Essex Speech and Language Therapy teams, the contact number for enquiries is 01206 747720
Further Makaton courses are run by Adult Community Learning

The Picture Exchange Communication System (PECS) is a tried-and-tested approach that uses pictures to develop communication skills in children and adults with a wide range of learning and communication difficulties, including autism. Developed in the 1980s, PECS has received worldwide recognition for focusing on the initiation and social approach elements of communication. This 'exchange' format develops skills critical to communication such as social approach, interacting with another person and spontaneity versus prompt dependency. PECS is easy to access, affordable to implement and scientifically supported as one of the most effective communication interventions. For more information, click the following link: pecs-unitedkingdom.com

Communication Matters Roadshows give attendees the opportunity to keep up to date with the latest advances in the field of AAC.

Triangle offers a two day course that introduces a range of communication methods and strategies for working with disabled children and young people.
To find out more about the course click here
Intensive Interaction UK links to the training given by Dave Hewett in Intensive Interaction
Concept Training is a provider of training for anyone living or working with people of all ages who have special needs. They offer a wide range of courses which are delivered by highly respected and knowledgeable training staff. Areas covered include: Autistic Spectrum Disorder, Complex Needs, Learning Disability, Sensory Impairment, Challenging Behaviour, ADHD and Emotional and Social Difficulties. They also offer bespoke 'In House' courses specifically tailored to your staff and client's needs. Any of the courses can be accredited by the Open College Network. For information on current courses please email info@concept-training.co.uk or call 01524 832828